Looking to make the most out of your cozy apartment, townhome, condo or house? Think of decorating your space as an opportunity to get creative. How do you maximize storage and function without sacrificing style? Our small space decorating ideas, tips and tricks will spark your creativity and help you think beyond the square footage.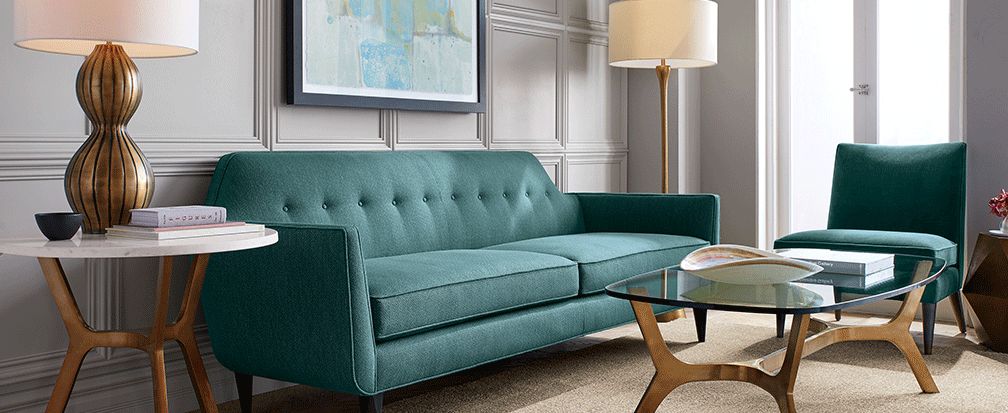 Start Fresh
A fresh coat of paint signals a new beginning. Opt for a light wall color to brighten the space, making it appear much bigger than it is. Remember to test multiple shades of paint because lighting can alter the way a color looks in person. Consider how the space is used. Satin finish paint is excellent for high-traffic areas and is easy to clean, making it great for family rooms, foyers and hallways. Eggshell finish, on the other hand, has a flatter finish and works well in low-traffic areas such as living and dining rooms.
Bring the Outdoors In
Bringing greenery indoors adds life to any room. Houseplants filter out harmful toxins and keep the air in your home feeling fresh. First-time gardeners should consider succulents or faux plants because they require little to no maintenance. For small space decorating, don't be afraid to get creative with plant display. Try adding a plant in a ceramic pot to a sunny windowsill, at the top of a bookcase in a terrarium, or hanging from the ceiling using a macrame plant holder. Remember to look for houseplants with a small or nonexistent footprint to keep the floor space as open as possible.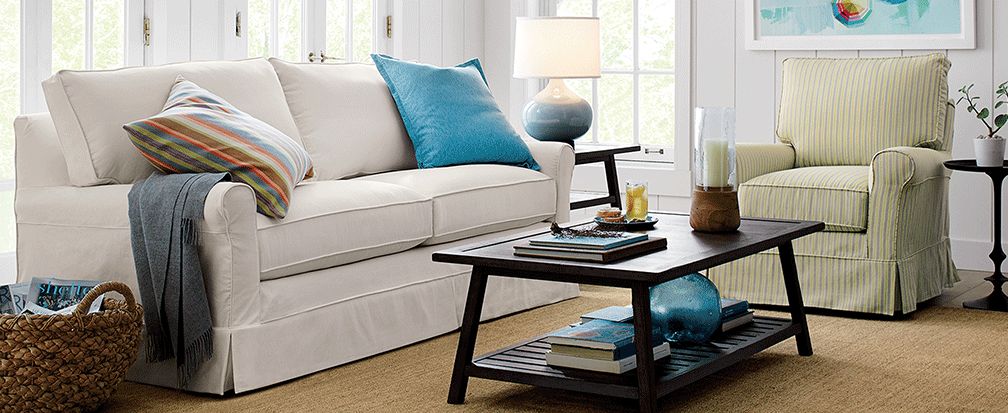 Reflect Style
Extend your walls and expand your space with mirrors. By reflecting both natural and artificial light, mirrors make rooms feel brighter and bigger. Adding an oversized mirror at the end of a hallway or mixing small mirrors into a DIY wall gallery can instantly open up a room. Keep in mind, whatever is across from the mirror is what will be reflected on your wall.
Treat the Windows Right
Floor to ceiling window treatments draw the eye up the wall and create the illusion of height. To make a small space feel even more spacious, consider curtains with a vertical stripe pattern to accentuate the room's height. Curtain panels made out of a lightweight sheer fabric, such as linen or cotton, allow for more natural light to flow through the room and give it an airy atmosphere.
Scale Furniture
Oversized furniture shrinks floor space and can make a comfortably-sized room feel cramped. Look for loveseats or apartment sofas specifically scaled to work in studios, lofts and other compact spaces. Keep all furniture within the same scope—a smaller coffee table will complement a petite sofa, and a slim-lined media console or tv stand won't overwhelm an entire wall.
Maximize Storage
Clever storage solutions never go out of style. Invest in furniture pieces and accessories that do double duty. For example, choose an ottoman with a removable top to store blankets, magazines or remotes. It can also act as additional seating for guests during dinner parties and game nights.