Having a small bedroom has its perks – there's less space to clean, fewer pieces of furniture to buy, and it's easier to feel warm and cosy. On the flip side, having a small bedroom is not always desirable as it can get cluttered easily and finding the space for storage can be tricky. If you're looking for ideas on how to make a small bedroom look bigger, you've come to the right place. We've put together 7 ways to make your room appear bigger and brighter, without having to call in the builders.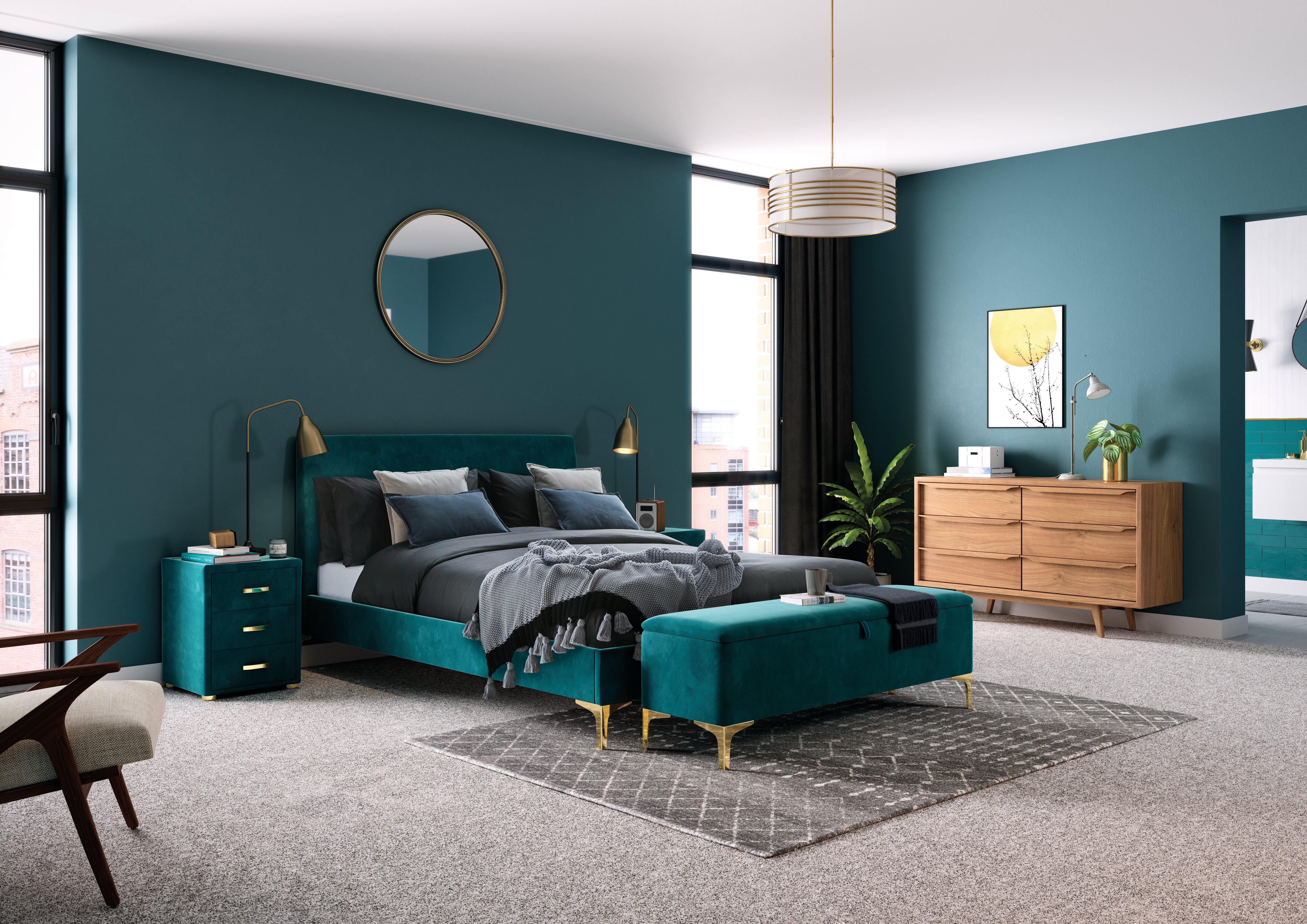 1. Choose some slim bedside chests
Perfect for storing away bits and pieces, bedside chests with spacious drawers are ideal for decluttering your bedroom. Our Prestwood bedside chest is a tall and slim design with 3 drawers to help store away anything you need close to hand – we suggest bedtime books, to-do lists, and pillow spray.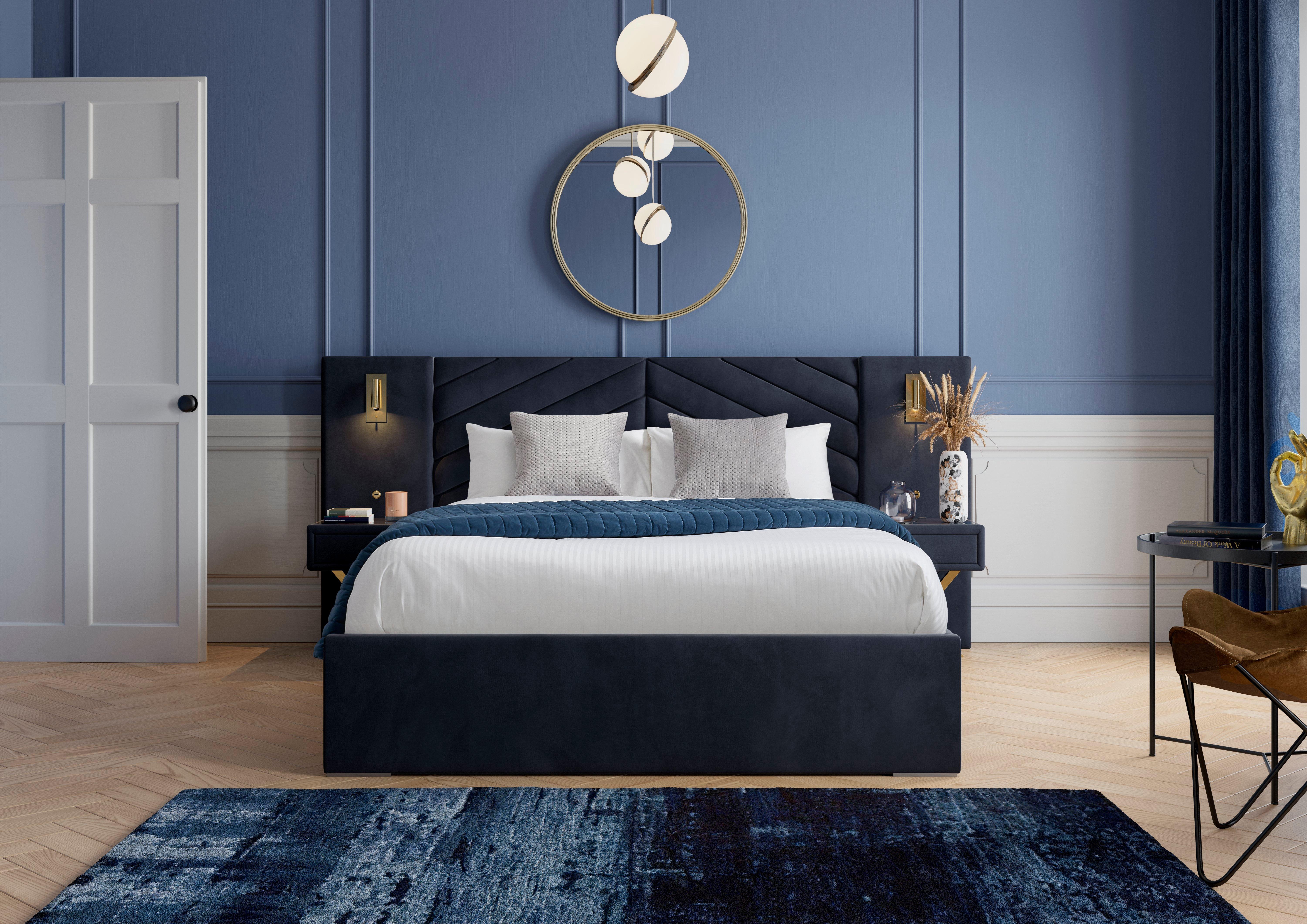 2. Mirror, mirror on the wall
Mirrors not only allow you to check out your reflection, they can also make your bedroom feel bigger, too. This is because they reflect light, and if you have more than one mirror, they can reflect off each other and create the illusion of much more space.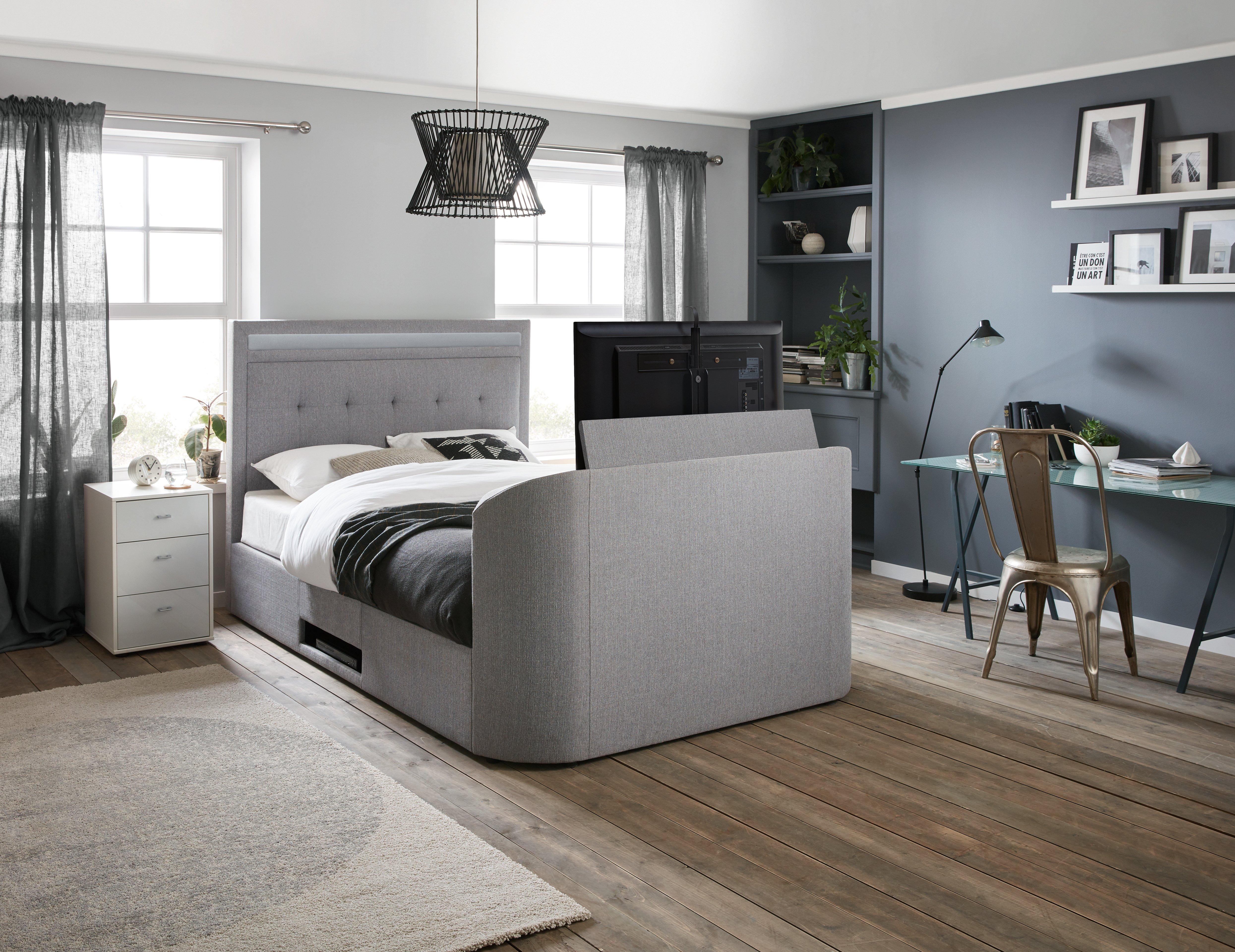 3. Buy multitasking furniture
If you invest in smart pieces of furniture that offer multiple uses, you can then have less furniture in your bedroom and save space. Our best tip is to invest in an ottoman TV bed like the Tokyo. This premium bed frame has a high quilted headboard and a footboard that discreetly encases a 43-inch LED TV. At the touch of a button, the TV slowly rises and then lowers away after use.
Keeping your TV off the wall will instantly make your room feel bigger. What's more is, the Tokyo bed frame offers a side opening ottoman so you can hide away bed linen, clothing and accessories that would otherwise be clogging up your small room.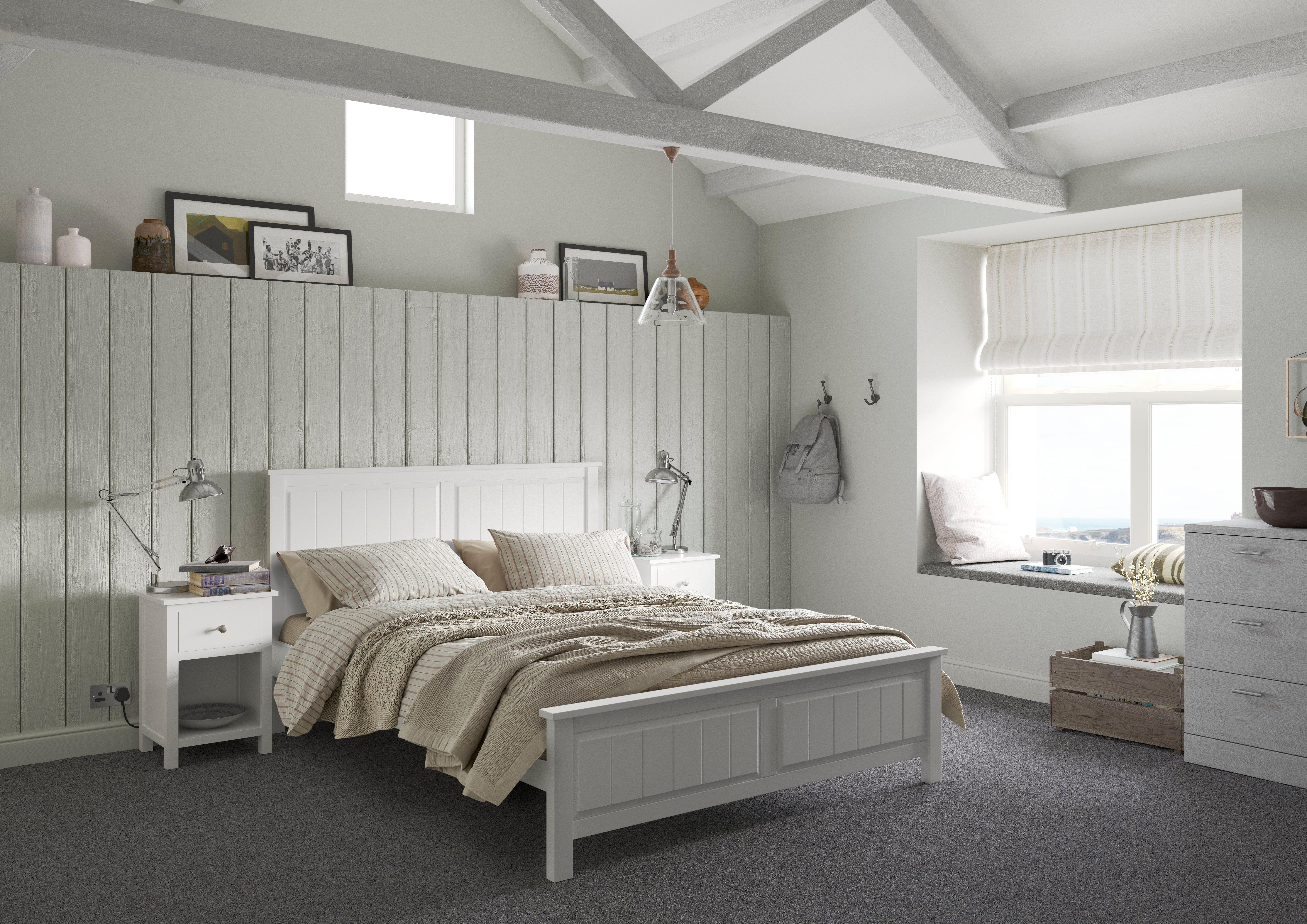 4. Give your furniture a lift
Light plays a key role in making your bedroom feel bigger and brighter. Furniture with legs lets light pour underneath and this will help create a sense of space. Our Woodbridge wooden bed frame is a simple design made from sturdy pinewood and features raised legs. Try to have at least one piece of furniture with some height, whether it's your bed, bedside chest or chest of drawers.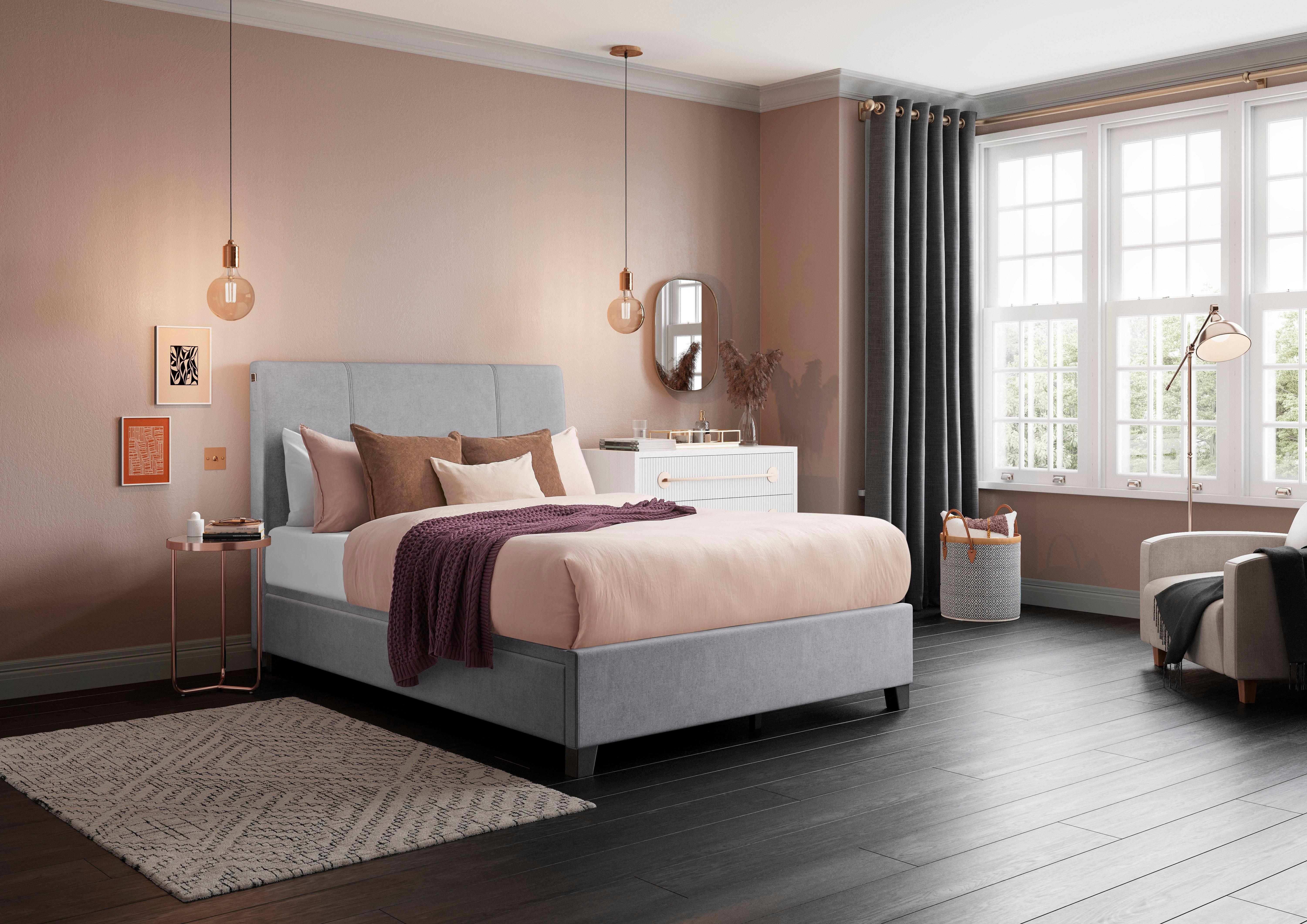 5. Let there be light
A small poorly lit room can potentially feel gloomy and a little claustrophobic. Add some bedside lamps and a floor lamp to create a glow that lights up the space. Where possible, open your curtains and blinds to allow natural light to flood into your bedroom – it's good for the soul and will create a feeling of open freshness.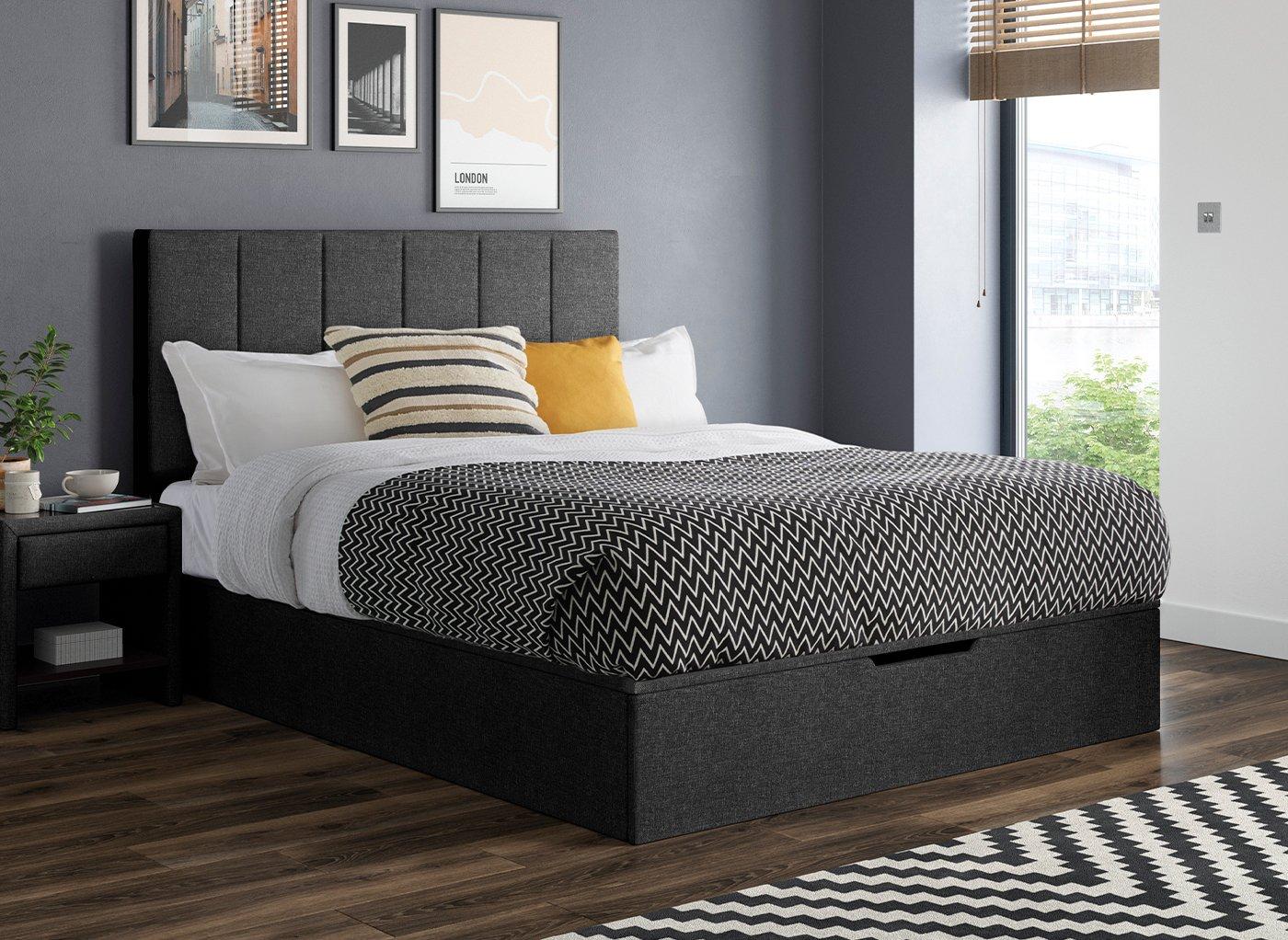 6. Ditch the footboard
If your room has little space between the end of your mattress and the wall, it's worth getting a bed frame without a footboard. By doing so you can drape a throw over the end of your bed and the unbroken line of fabric will create an illusion of elongation and extra space. Our upholstered Ealing bed has a slim headboard but no footboard. It also doubles up as extra storage with its ottoman opening at the end.
7. Declutter
There's nothing that makes a bedroom look smaller than unnecessary clutter. While you can invest in space saving and multitasking furniture, sometimes you do just have to have a good old tidy up.
So that's it, 7 ways to style your small bedroom.