Are you looking for ways to make your small room look bigger? Whether it's your own bedroom or a spare room for guests, we've got some space saving sofa beds to share with you. You can become the host with the most at your next gathering by transforming your living room into a makeshift cosy bedroom in minutes. Your guests will awaken feeling well rested and grateful for your hospitality.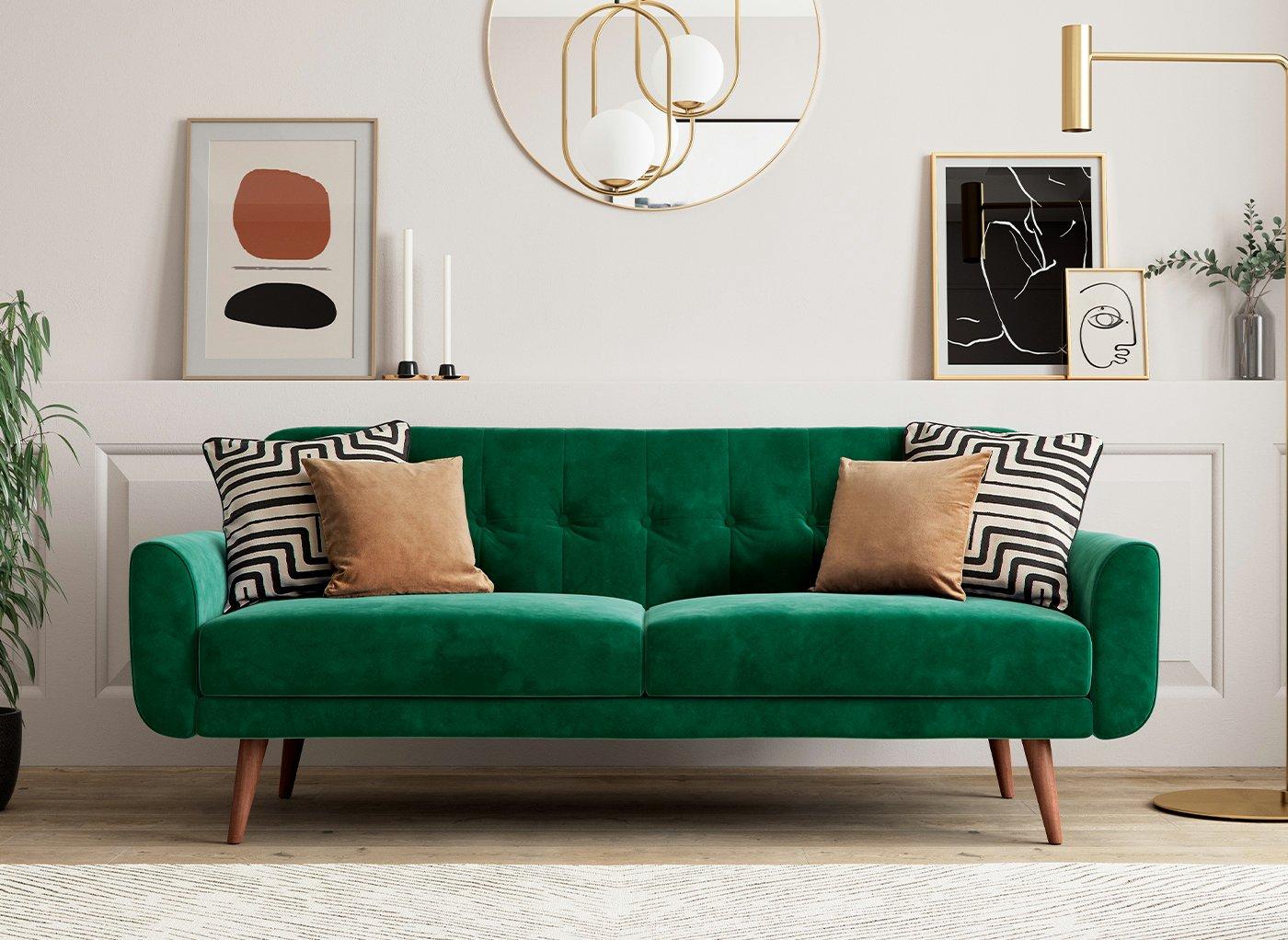 Clic-clac sofa beds for small rooms
Aptly named after the sound they make, clic-clac sofa beds are great for small rooms as the sofa seating itself transforms into the 'mattress' of the bed. The back of the sofa 'clic-clacs' down and hey presto, you have yourself a ready-made bed. One of our bestselling clic-clac sofa beds is the Gallway. It comes in three colourways (green, navy and grey) and offers a supportive pocket sprung sleeping area.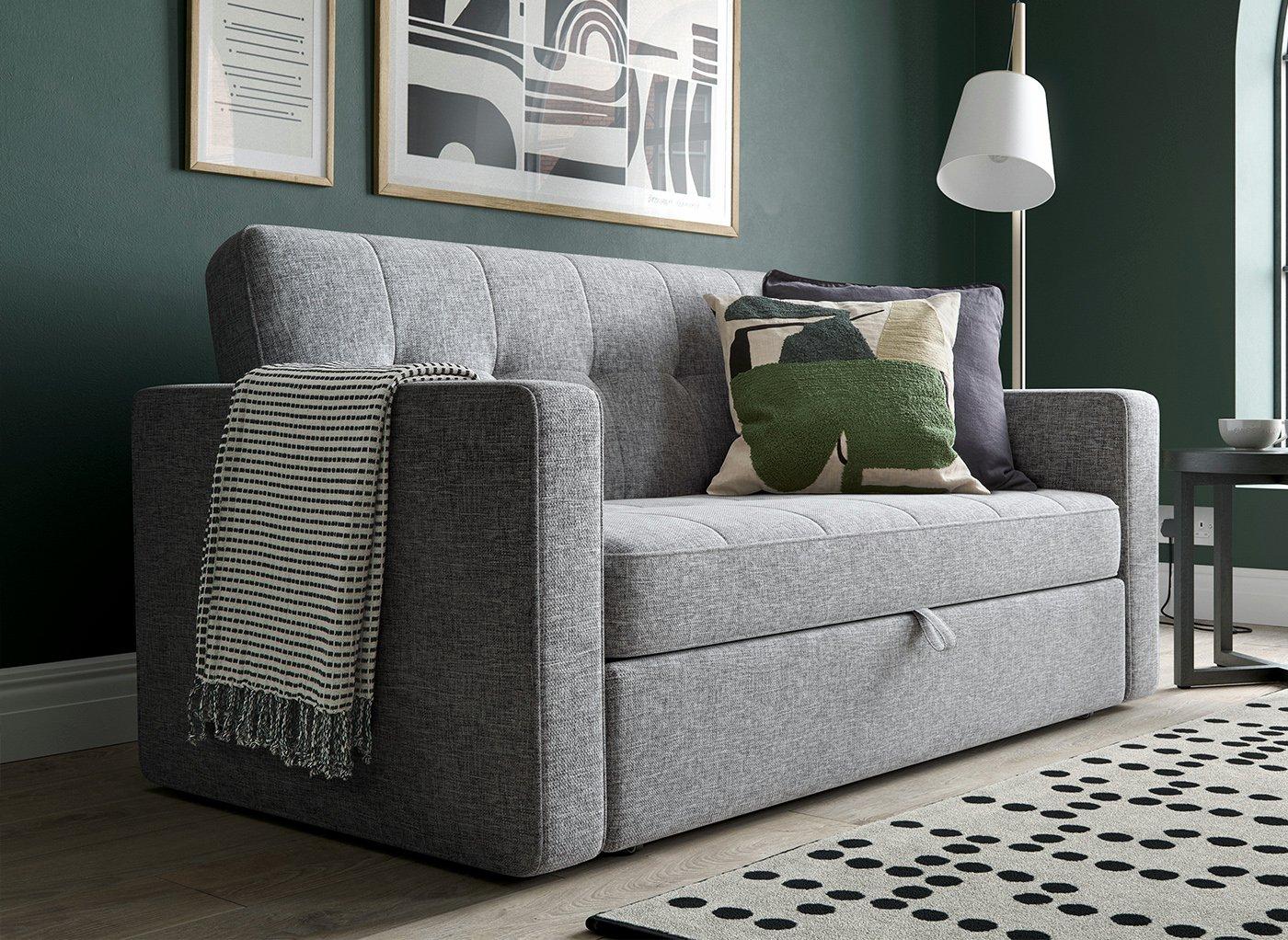 2-seater sofa beds
Neat but with ample room to sleep in, our 2-seater sofa beds convert into a comfy bed for guests. Our Haze sofa bed offers a clic-clac head and a pull-out foot end with pressure-relieving pocket springs for a comfy sleep. You can pair it with the matching Haze chair to seat your guest by day and then provide a place to rest their head by night.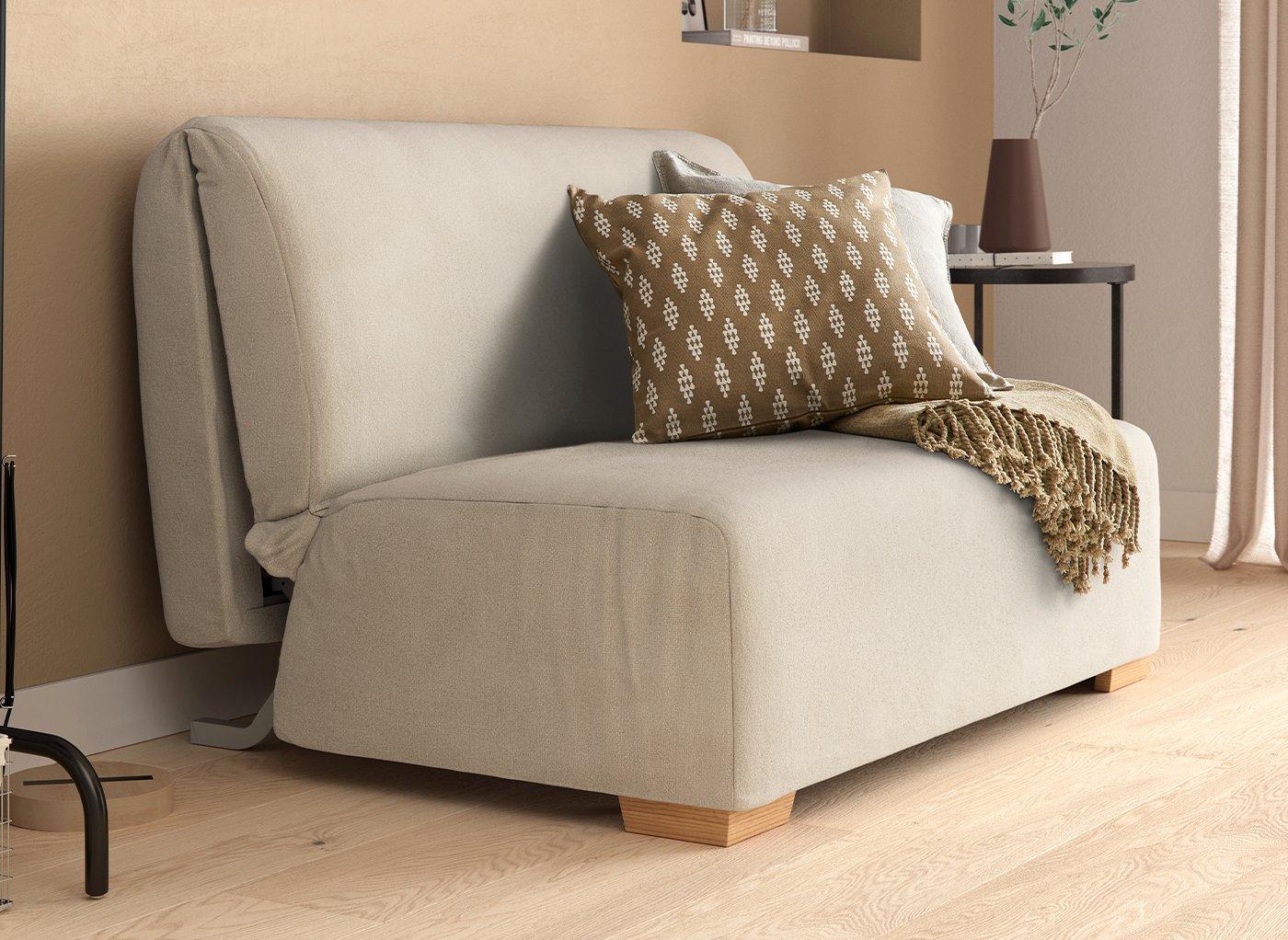 A-frame sofa beds
Our space saving A‐frame sofa beds enable you to pull the lower front panel of the sofa forwards to unfold the A-shaped frame into a bed. Check out one of our favourites, the Cork sofa bed. Available as a single, small double or double, this soft upholstered sofa bed has a clean and modern look.