You have an interior design vision you want to bring to life. And whether you're redesigning your current space or moving into a new home, you know exactly what you need—furniture that is quintessentially you. Instead of searching endlessly for that perfect piece, why not design your own custom furniture, built exactly to suit your style, space and lifestyle needs? To do it, you'll need to examine your personal style and determine how best to express that style. Then you can decide on the exact shapes, colors, textures and details you need to bring your custom sofa, chair or dining table to life. Here's how to get started and what to expect during the custom furniture design process.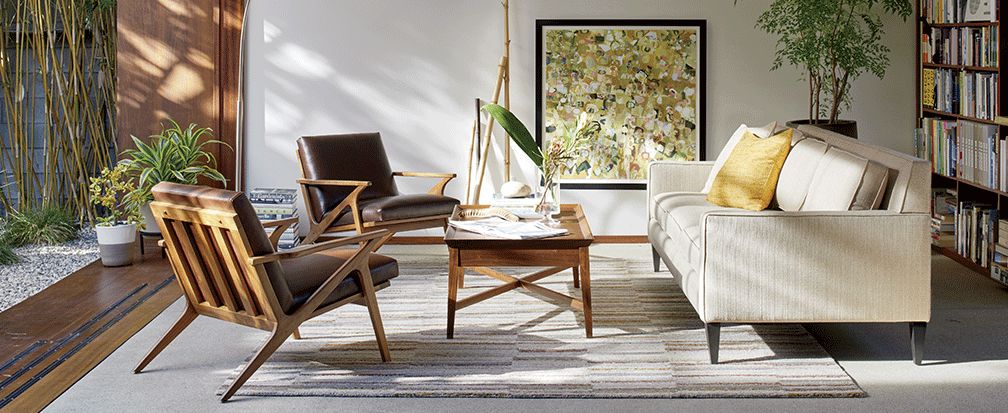 Take measurements of your room so you know what furniture dimensions will work in the space available.
You may also want to take measurements of any existing furniture in the room to help you get a sense of scale. For example, when ordering a custom sofa, table, rug or chair, knowing the dimensions of your current pieces may inform your decision about the size of the new addition. Keep the scale of your furniture relatively consistent to give the room balance. Before beginning the design process, make sure your vision is compatible with existing colors and textures in the space that you don't plan to change—factors like the finish color of the floor or the material used in the fireplace. Though your custom piece will be unique, it's possible to design a standout chair or table that complements the other items you own and doesn't overtake the room.
Next, choose a frame that appeals to you.
Though the actual frame typically isn't visible in an upholstered sofa, chair or bench, it gives the piece its shape. Do you like classic lines, a sleek modern look or the retro style of mid-century modern?. Wingback chairs are an excellent example of a truly classic shape that stand the test of time and easily translate to modern spaces. If you're looking for a compact silhouette for a small space, consider a modern look, as you will likely find more streamlined options within this style. As for material, kiln-dried hardwood is a tried and true construction material with low potential for warping and bowing due to its especially dry character. Engineered wood, while a less traditional choice, makes just as structurally sound a frame.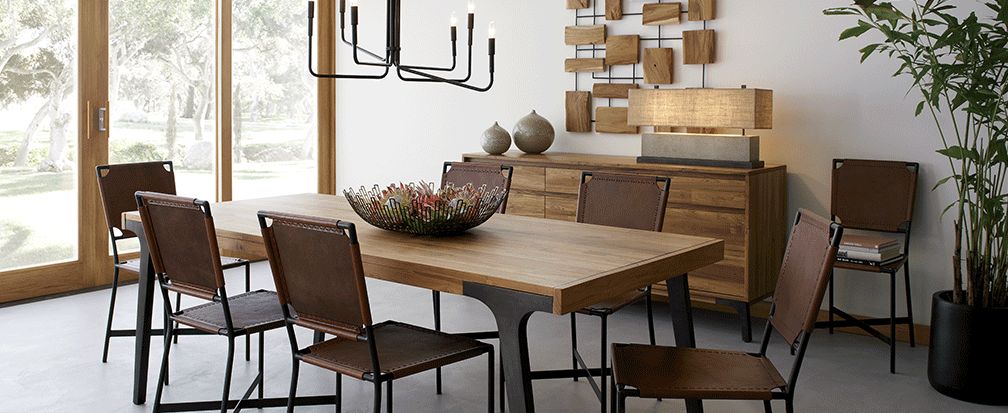 Now it's time to focus on feel.
When choosing custom upholstery, focus on fabric, color and pattern. Consider where the furniture will live and who will use it. Does your sofa need to be family- or pet-friendly? Synthetic fabrics repel pet hair and are more scratch-resistant than natural fibers such as wool. Will the dining table be home to kids' coloring and crafting? Marble tabletops are easy to wipe clean, while natural teak takes more time and care to maintain. Narrow down your color and pattern options by looking to the future—can you live with that bold hue or pattern for 10 years or longer?. Neutral shades age well but have a more subtle effect overall. Leather, typically available in natural shades, is great for family rooms because of its durability. The material itself gets even softer and more comfortable over time. The color of leather-upholstered furniture will also transform over the years, often developing a rich patina, making it equally suitable for upscale sitting rooms.
Now that you've decided on size, shape and upholstery, it's time to focus on details.
Custom furniture is inherently unique in nature, but your personal style really shines through the particulars. When designing a sofa, don't overlook the make and finish of the legs, which unify the piece with adjacent furniture. For example, consider sofa legs in a driftwood finish if you also have a driftwood coffee table to give your living room a collected look. Accents such as brass nailheads along the trim of the piece add a subtle shine to the room. Beyond the furniture itself, consider the home accents needed once it's in your space. Pillows and throws finish the look of your sofa or armchair, while chandeliers, pendant lights and sconces will illuminate a custom dining table. When in doubt, the right area rug can pull together any room.