Close your eyes and imagine the work-from-home setup of your dreams. Do you have a standing desk? Are you surrounded by natural light? Is there a tiny espresso machine within arm's reach? Many of us weren't prepared for the swift adjustment from office to home and don't have a dedicated space, proper office furniture or other office essentials that work for our lifestyle. That's why we teamed up with Cassandra to style a corner of her living room as a dual-purpose work-from-home area. Rather than bringing in a traditional desk, she opted for a console and styled it two ways for both the work week and weekends (win-win!).
Scroll to see how the functional and beautiful work-from-home area transforms with the help of our Van Wood Console Table: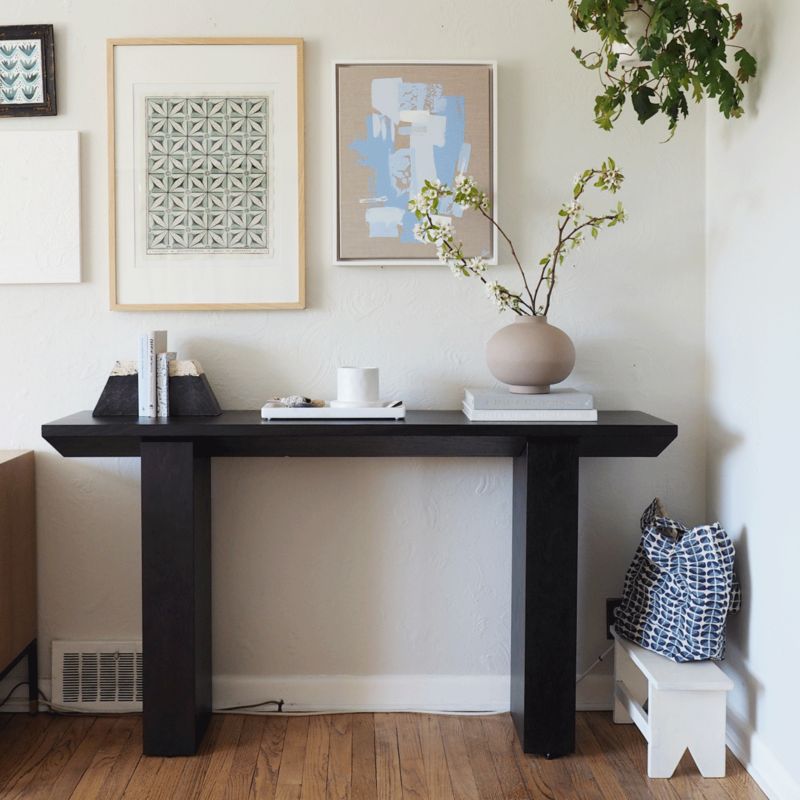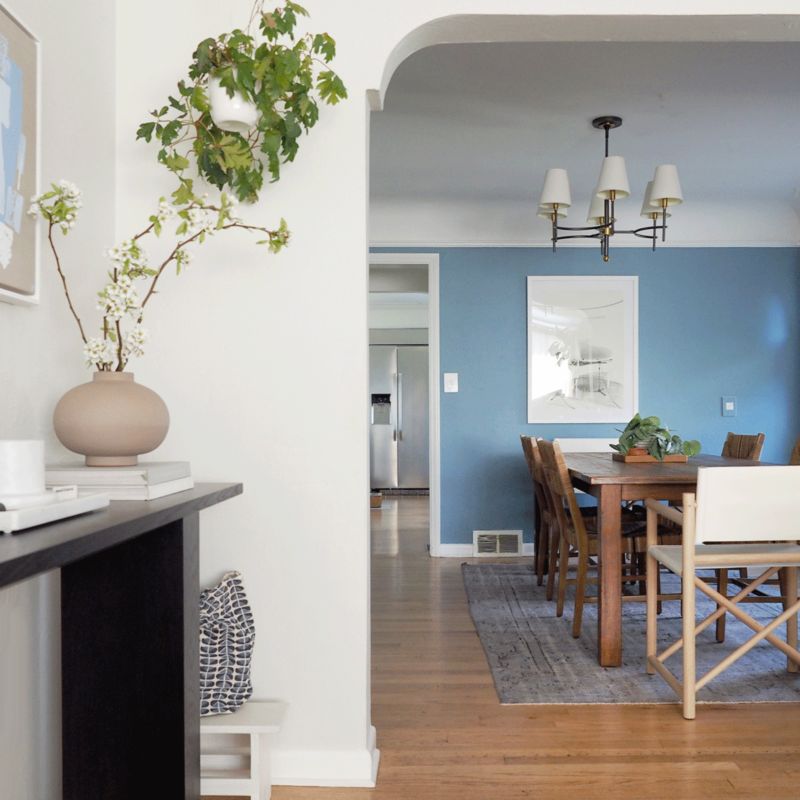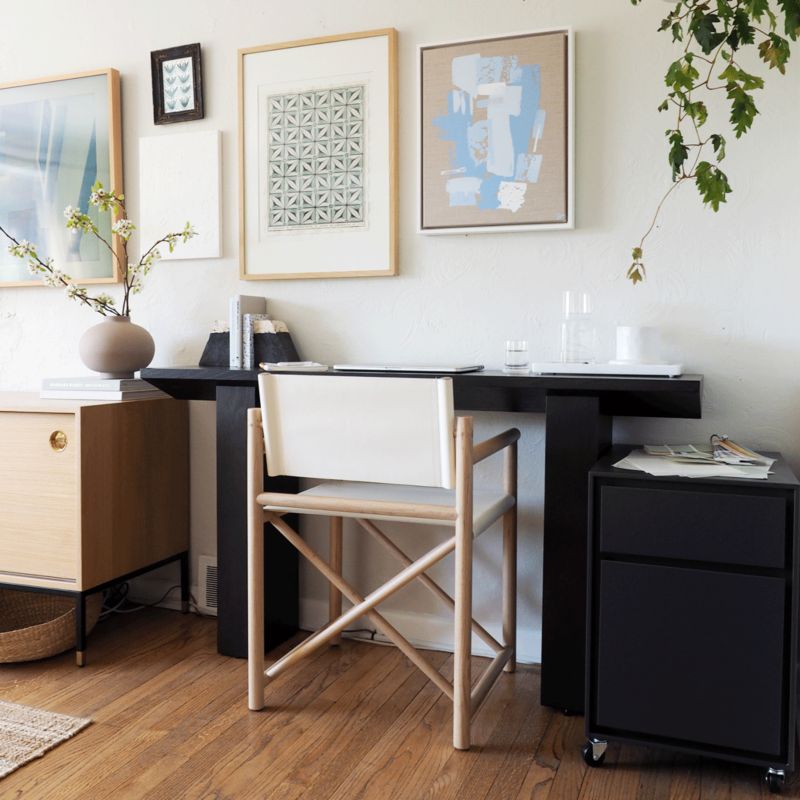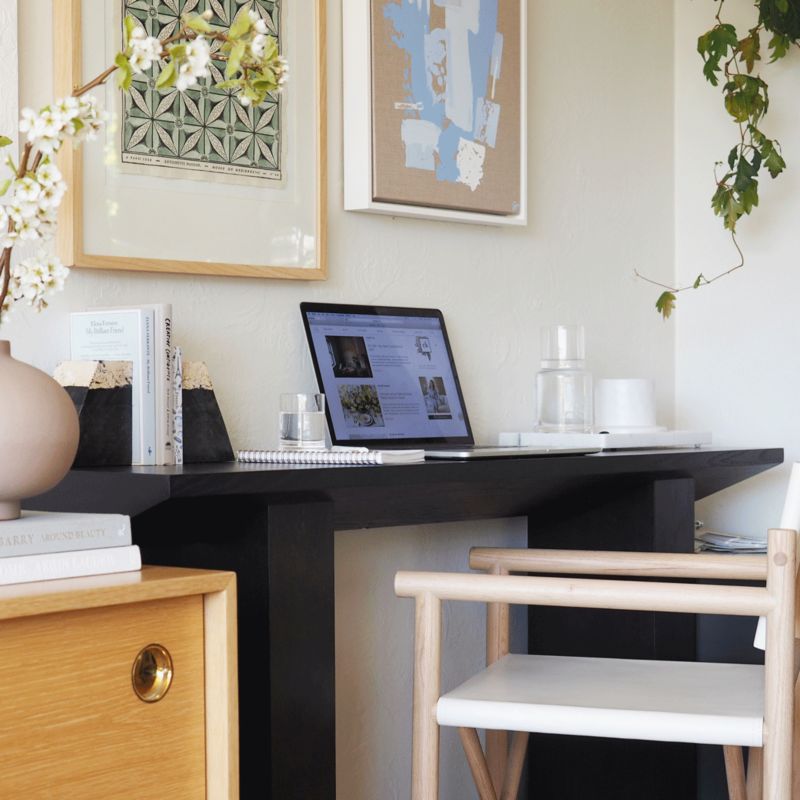 If you're feeling stuck about how to make your WFH situation work for you, chat with one of our design experts today. They'll help you figure out how to design your space to suit your style and recommend relevant products with 3D renderings and mood boards.