News flash: you don't have to be a professional makeup artist to create eyes that seriously wow. You can get that va-va-voom look all on your own with the help of your trusty old mascara wand.
After all, there's a reason mascara is considered a classic makeup staple–just a few swipes can transform your whole look. And with tons of great formulas and ways to apply, the options are endless. Check out our tips below and learn how to swipe right!
A Step-by-Step Guide to Applying Any Mascara
Think of mascara as the finishing touch to your makeup routine—it comes after eyeshadow, eyeliner, and any other eye makeup you are using and completes your look. But before you start swiping, it's time to pick your product. Are you looking for volume, length, curl or all of the above? Whichever formula you choose, we've got you covered! This foolproof technique works for any and all mascaras.
Step 1: Curl Your Lashes
Before applying mascara, use an eyelash curler to lift and lengthen lashes. This will allow your mascara to adhere better to your eyelashes. Choose one with a rounded upper pad to get as close to the lash line as possible without pinching.
Step 2: Use Eyelash Primer
Just like you would use primer on your skin before foundation, an eyelash primer will give your mascara better staying power. It will also help thicken and separate lashes, prepping them perfectly for mascara. Swipe one or two coats of primer on top lashes and bottom lashes and wait at least 30 seconds before moving onto mascara.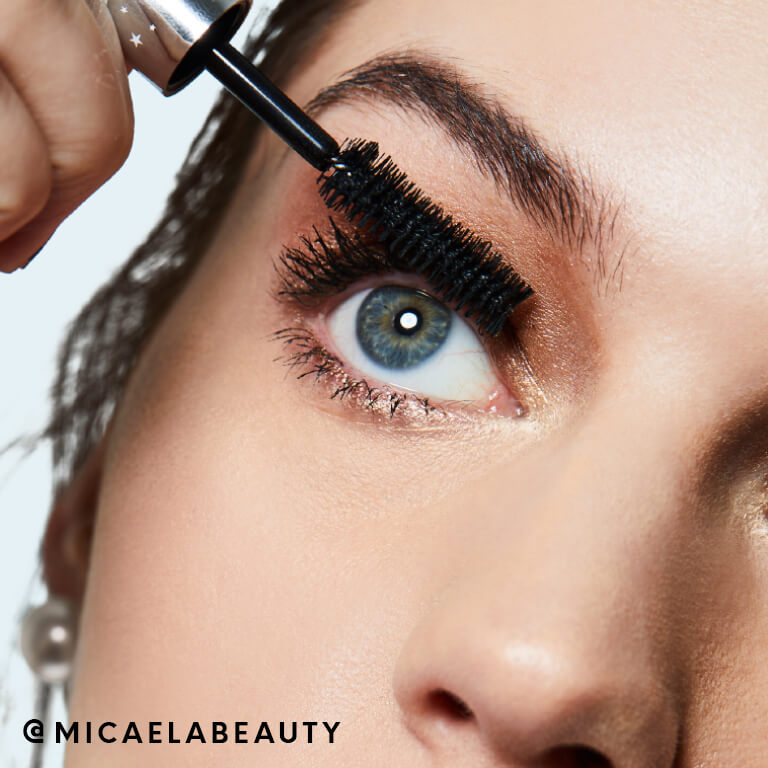 Step 3: Apply Mascara on Your Upper and Lower Lashes
It sounds silly, but the way you take the mascara wand out of the tube can affect your application. No matter which product you choose to use , twist the wand out of the tube and wipe off excess product on the edge of the tube. This will help you avoid clumpy, too-heavy lashes. Also, don't pump the wand in and out of the tube—this can actually dry out the formula. 
To apply your mascara, look up, place the wand at the base of your upper lashes, and wiggle it back and forth, coating the base of your lashes. Then pull the wand upward towards the tip of your eyelashes, making sure you're coating every part of your lashes as you pull through and moving slowly to avoid clumping. Apply additional coats of mascara until you get the thickness and look you want, taking care not to let the product dry in between coats (this can make your eyelashes brittle and weak). 
When it comes to your bottom lashes, you'll want to be extra careful not to use too much product and create clumps. Since your bottom lashes are generally more delicate than your upper eyelashes, any clumpy sections will be especially apparent. To avoid this, use the tip of the wand and apply your mascara just at the roots of the lashes, wiggling the bristles back and forth for an even coat.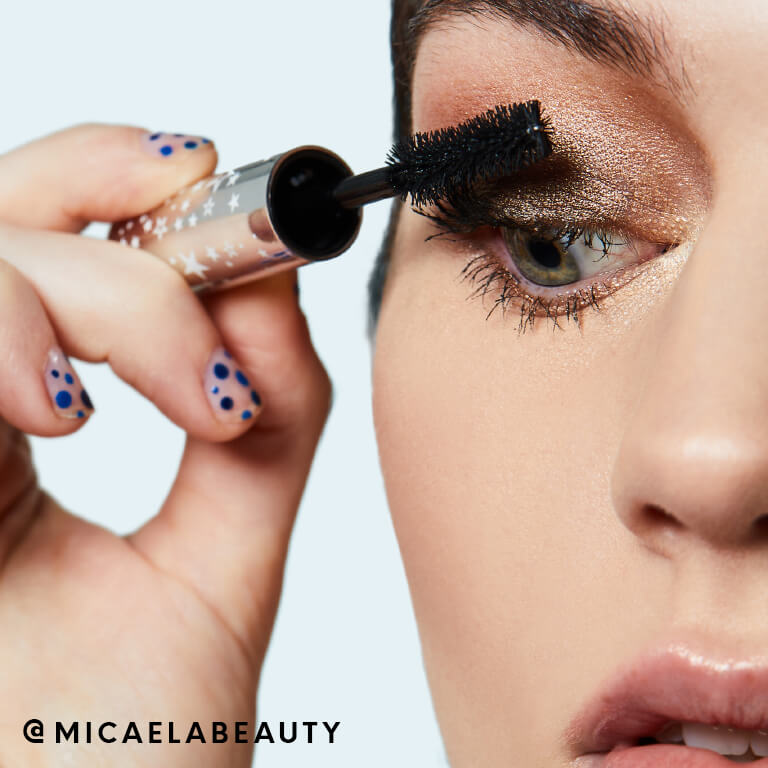 Step 4: Cover and Separate All Your Eyelashes
To make sure you're covering every individual eyelash, when you reach the outer and inner corners of your eyes and those hard-to-reach corner eyelashes, angle your wand vertically and gently brush up against them. This will help ensure a more even application. Next, switch the brush to a diagonal downward angle and gently move across your eye, so the bristles on your wand hit the tips of your upper lashes. This will separate them and remove any clumps.
Step 5:Clean Up Any Smudges
Mascara can be messy and sometimes smudges onto the eyelids and the skin around the eye. It happens to the best of us, even professional makeup artists. Luckily, it's super simple to fix. Remove any leftover product with a gentle eye makeup remover Or, cover a cotton swab with a face moisturizer, and gently press it onto the smudge to remove.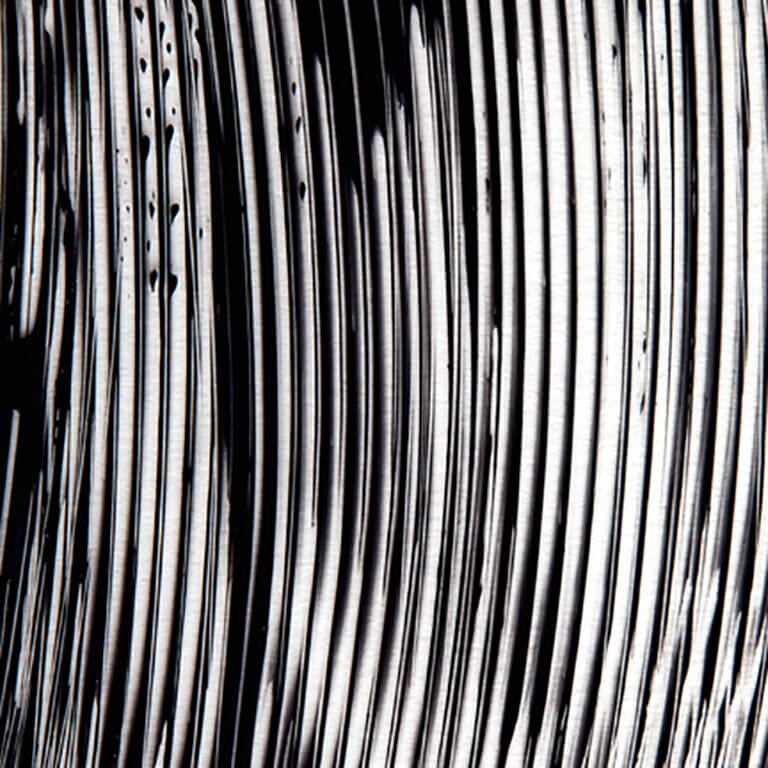 7 Hacks for Upping Your Mascara Game
Now that you've got the basics covered, we've got a few game-changing hacks to create full, falsie-like eyelashes. Consider this your mascara cheat sheet.
Hack #1: Use a Business Card
Your business card is good for more than just networking. If mascara smudges on your eyelids drive you nuts, place a business card behind your lashes while you apply your mascara. This will keep your eyelids smudge-free and your eyeshadow intact.
Hack #2: Use it as Eyeliner in a Pinch
No liner handy? No problem. Let your mascara do double duty. Take a small eyeliner brush and swipe it against the plastic part of the mascara wand to pick up product. Gently drag it along the upper lash line, moving from the inner corner of your eye outward.
Hack #3: Coat Both Sides of Your Lashes
If you think mascara can only be used underneath lashes, think again. For mega high impact lashes (think thick and uber dark), cover them on both sides. After applying mascara underneath your lashes, go back in with the brush and slowly move it over the top of your lashes from roots to tips.
Hack #4: Apply Translucent Powder Between Coats
Yes, translucent powder is a serious shine stopper, but (surprise!) it can also make lashes appear much more thick and full. After one coat of mascara, brush a little powder onto tips of lashes, then add another coat to finish the look.
Hack #5: Hold the Wand Vertically to Hit Tiny Bottom Lashes
Sometimes those small little hairs can be really hard to cover, especially without major smudges. Do a 180 and hold the wand upright, gently pressing into lower lashes, coating every single strand.
Hack #6: Let Smudges Dry Before Wiping Away with a Q-tip
Try this clean-up trick to removing smudges: let them dry first. Then grab a Q-tip and wipe across your eyelid, picking up every smidge of makeup that isn't meant to be there.
Hack #7: Use a Lip Brush on Your Bottom Lashes
When holding a wand any which way just doesn't cut it for your lower lashes, borrow a brush meant for your lipsto apply mascara. This tiny, precise brush can cover the littlest of lashes and give them a smooth (and not too thick) coating.