When the leaves start turning those beautiful rich gold, amber and marigold hues, it's time to start transitioning your home's interior decor for the fall months. This doesn't have to mean a complete overhaul—a few tweaks here and there in each room can have a strong visual and emotional impact for your family, and for any guests you may be welcoming into your home for the holidays. Here are a few fall decorating ideas to get your interiors ready for the season.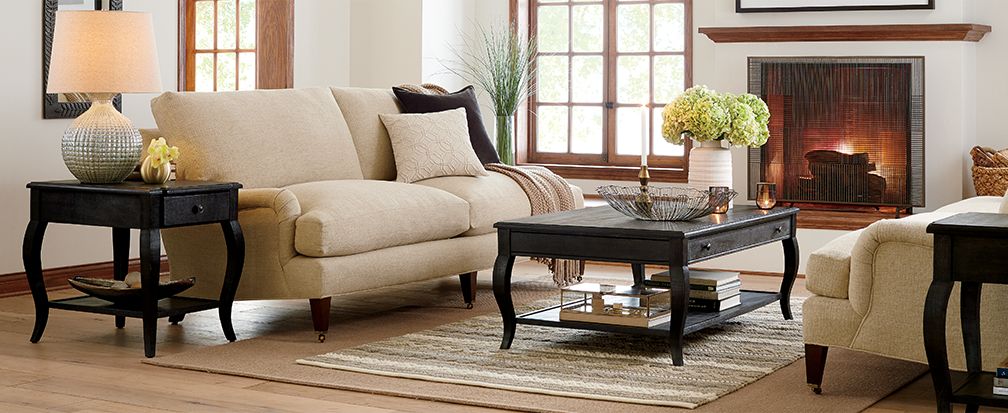 Warm, Earthy Colors
Since the autumnal palette is so wonderfully nostalgic, we suggest concentrating on color updates first. This can come in the form of throw pillows and blankets. We love chunky, textural knits in fall colors and woven decorative pillows with seasonal motifs. The warm, inviting tones and soft fabrics encourage cozy fall nights curled up on a sofa, building a fire or watching a classic film together with family. Blankets and throw pillows don't take up that much room, so when the weather warms back up, they will fit nicely into a storage closet. If short on storage space, consider finding pillow covers in autumnal hues to swap with existing decorative pillows.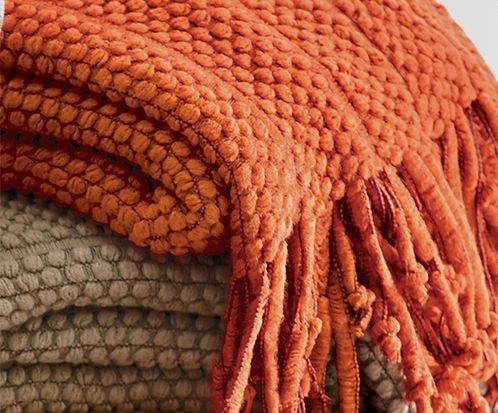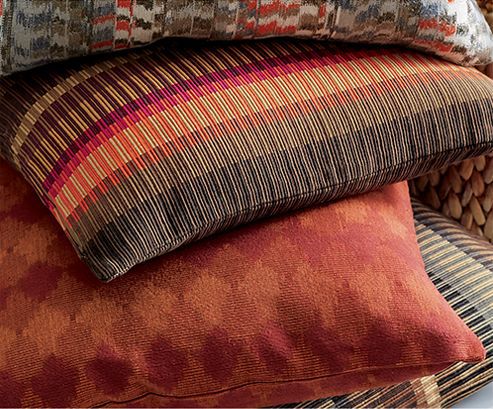 Rustic Material
Utilizing rustic materials inside the home is a nice nod to the natural world, especially when the temperatures start to drop and everyone is spending a bit more time indoors.
Investing in some sizable indoor plants such as fig trees and palms that fare well is one option, as is tapping into the terrarium trend—purchase a kit that allows you to create one at home in just a few simple steps, or make your own.
In addition, bringing in thick woven baskets in rattan or jute fibers can help to store the extra blankets you'll need for the cooler autumn months and add a nice earthy touch to your living room or family room.
Natural stone decor items really help warm up a space as well; coasters in granite, serving trays in carrara marble and bookends in limestone are just a few decorating ideas.
And everyone loves mixing metals—work in photo frames in wrought iron, a new wall clock in antique brass or a centerpiece bowl in a bronze finish to bring the outdoors into your personal space.
Fall-Themed Decor and Accessories
The best place to start decorating for the fall is the living room. This is often the epicenter of the home and the main family gathering space during the holidays. Committing to one main seasonal focal point is smart; this way, you have a game plan and the smaller pieces of decor can fall into place.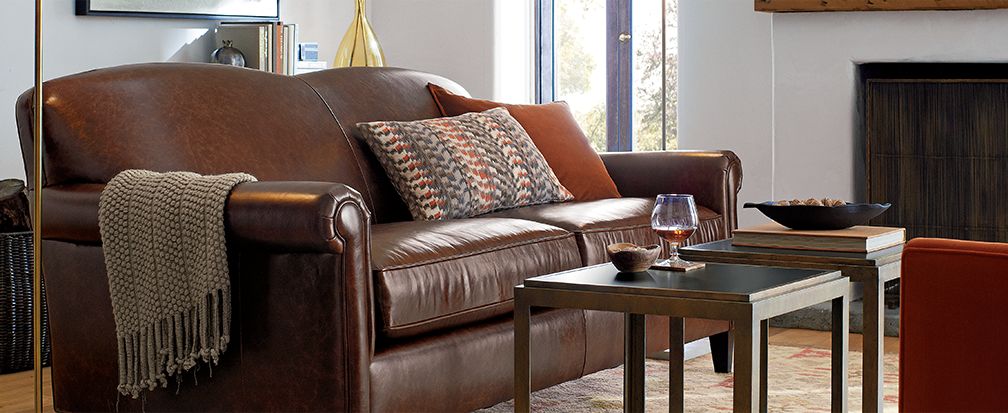 If you have a hearth, we suggest highlighting this area more than any other, with leaf-motif bowls, spice-scented candles and colored vases and vessels. Layering artificial flowering branches is another option for the hearth, and you can use them for a DIY fall wreath for the front door as well. Add a statement mirror framed in warm bronze or champagne gold to your mantel to add depth to the room. Complete the look with taper candle holders and lanterns in coordinating metallics.
After the hearth is done, move on to the side tables and furniture, adding low scented candles on the side tables, smaller-scale vases with flowers on the window sills and case goods, and dried acorns or pinecones in a statement bowl. Perch a decorative bird among stacked books and gourds for a touch of whimsy. For a rustic feel, stack firewood next to the hearth in a metallic log holder. Take it one step further and set those logs ablaze in your fireplace! After all, there really is no stronger interior decor statement for fall than a warm, inviting fire.
Dining rooms are perfect places to implement your fall decorating ideas. Place pumpkin-orange cushions on dining chairs and a coordinating runner on the table. Add a statement candleholder to the middle of the table, and surround it with tealights or miniature pumpkins in glass cloches for a simple DIY centerpiece. A cornucopia filled with gourds, fruits, fall vegetables and flowers is also a classic piece of fall decor.
Cluster pumpkins of different sizes on front porches and back patios. Add sturdy, seasonal mums in architectural planters for unexpected color. If you have space, consider placing a friendly scarecrow on top of a hay bale. Feeling crafty? Paint a few pumpkins white, and stamp autumnal outlines onto the gourds using paint-dipped leaves from your yard.