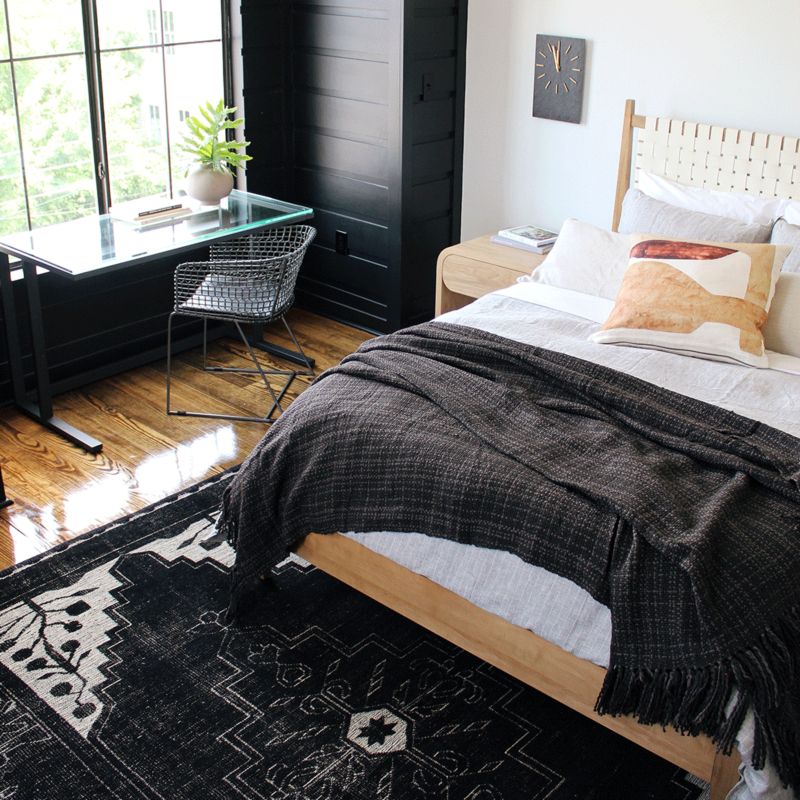 Interior designer used our virtual design services to turn her client's bedroom into a stylish and functional double-duty bedroom + work space.
Check out the before and after and see how Liz used our virtual moodboard tool to create this stylish and functional bedroom workspace in a snap.
Liz opted to use our (totally free!) virtual moodboard to help her client transform an empty bedroom into a bedroom + workspace. "I used the virtual design service on Crate and Barrel to put together this moodboard. It's much easier to select items when you can see them all together like this."
Since Liz's goal for this project was transforming a smaller-sized bedroom into a bedroom workspace, she opted for light and airy pieces to make the room feel more spacious. Liz was able to use the moodboard to show her client furniture and decor selections before the final reveal, which is great for taking the guesswork out of a room makeover.
Liz loved the ease of working with our design services, noting that our virtual design tools "are something anyone can use." And we love that Liz used our virtual design tools to turn a blank space into a warm and stylish double-duty bedroom workspace.
Bonus pro tips:
"Styling doesn't always have to be symmetrical. For example, on the nightstands. One large vase on one side balances out the two smaller items (clock and books) on the other side and creates visual balance."
"It's best to hang artwork at eye level and also try to line it up with another item in the room for consistency. I used the light sconces in the nook as a reference for hanging the art."