In our opinion, bedroom lighting is just as important as your choice of bed. The right choice of lighting in your bedroom makes all the difference as it can affect your mood as well as help or hinder you with everyday life admin. For example, if you're getting ready for a night out, you'll want some bright bedroom spotlights to see what you're doing. If you're getting lost in a good book before falling asleep, a reading light will be handy (plus easy to switch off once your head starts dropping). If you're aiming for a romantic atmosphere, dimmable bedroom lights, fairy lights and candles are great for creating a soft, flattering glow. There are also bedside table lamps to think about (having two bedside chests with lamps is a popular Feng Shui choice). With all these bedroom lighting ideas in mind, we've put together a list of the best bedroom lights below to help you consider all options.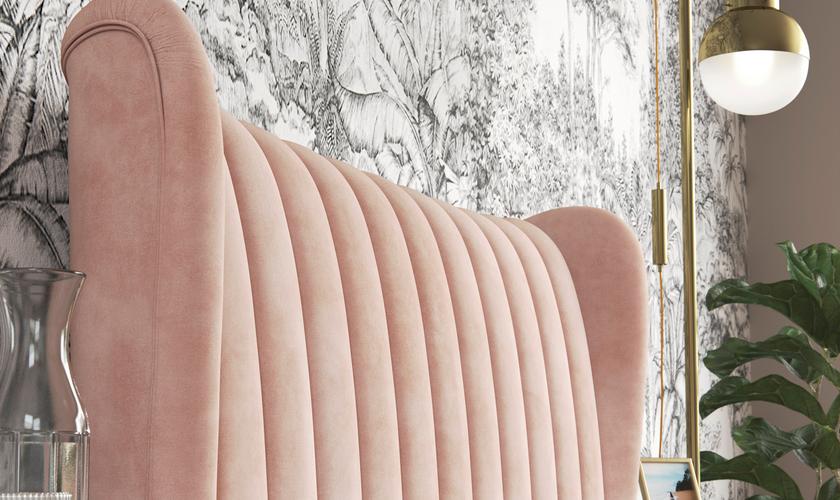 Bedroom ceiling lights: spotlights, chandeliers and more
There are a variety of bedroom ceiling lights to choose from. Popular choices include spotlights for optimum brightness (great for bedrooms with dressing room areas), luxurious chandeliers and hanging pendant shades (these look especially nice on high ceilings), plus large ceiling lamps for a modern look. If you wish to adjust the lighting depending on what you're doing, dimmable lightbulbs are a versatile choice.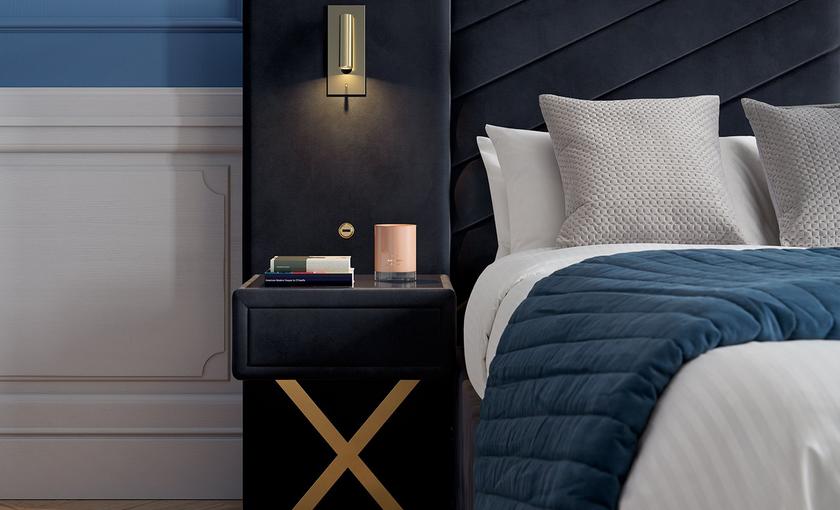 Reading lights: bedtime books require a subtle spotlight
Reading in bed is encouraged for relaxation and drifting off to sleep. However, you need some light in order to see clearly and this can potentially be a distraction for your sleeping partner. You'll need flexible options if you don't both keep the same routine and reading spotlights are a great choice. They keep the room dark enough for those sleeping, but light enough for reading – they're also easy to switch off once you start to feel drowsy. From wall mounted reading lights to bed frames with built-in lighting, these lighting types are a smart choice for literature lovers. They're great for kids too, check out this bunk bed reading light.
Bedside table lamps: a Feng Shui must
Feng Shui is an ancient Chinese philosophy based on the understanding that people are connected to and affected by their surroundings. Practising good Feng Shui in our bedroom is said to promote peace and ward off any bad energies. One of the top tips is to place our bed in the middle of the room with access to either side – both sides should also have matching bedside chests. Adding matching table lamps are a nice way to dress these tables, providing easy-to-reach bedroom lighting.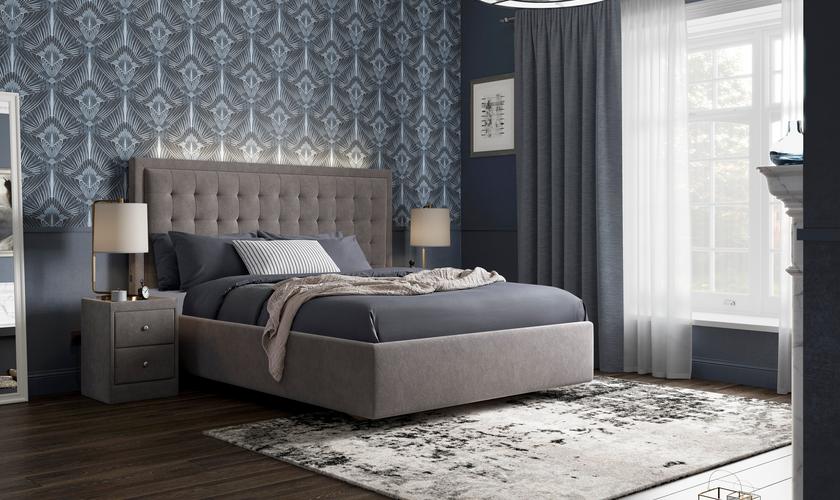 Mood lighting: from feature lights to fairy lights
When it comes to setting a romantic scene for the bedroom, lighting is everything. Harsh bright lights are the last thing you need, instead, opt for soft glowing choices such as fairy lights, candles, dimmable bulbs, and beds with built-in light features. When choosing mood lighting, it's a good idea to think about the colours of your bedroom and which tone of light bulb will best complement them. For example, warm bulbs look good with yellow-based décors such as orange, green and cream; cool bulbs sit well with blue-based colours such as pink, purple and white. Watch out for metallic furnishings too as the light can reflect off these and cause the overall tone to change.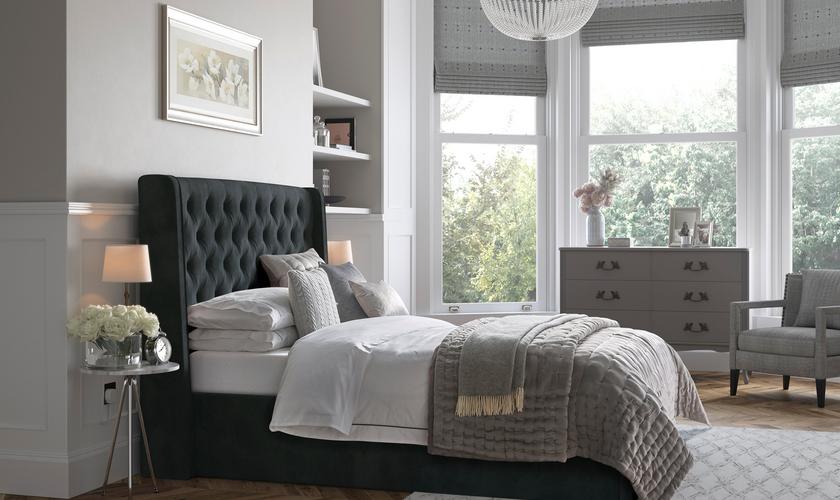 Eco-friendly bedroom lighting
In recent years, leading an environmentally friendly lifestyle has become increasingly popular. Eco-friendly lighting is available in LED, halogen and CFL bulbs. These bulbs use less energy without compromising on the quality of light and are available in both warm and cool tones. The greenest lighting option of them all though is natural sunlight, so make the most of this in your bedroom where you can. During the day, open your curtains or blinds and allow the sunlight to fill your bedroom, it's great for increasing focus and energy, reducing blood pressure, and supporting your circadian rhythm (your internal body clock).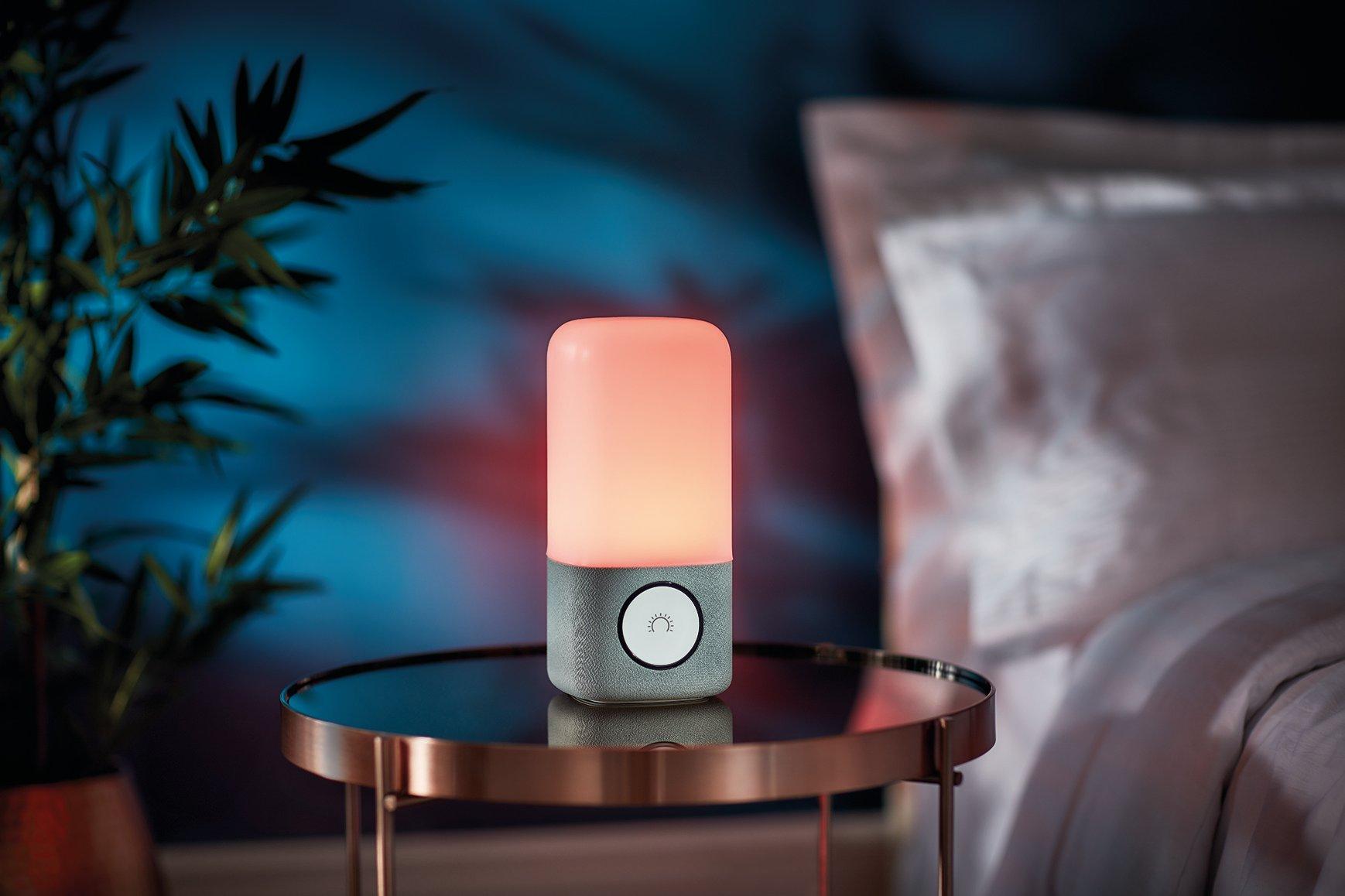 Light boxes for SAD, nightlights and more
Lighting can influence how fast we fall asleep and how peacefully we wake up. People who suffer from SAD (Seasonal Affective Disorder) are especially likely to benefit from light therapy as the simulation of sunlight from items such as light boxes can help overcome low mood during the darker months. Our Sleeprise Smart Sleep Light features a number of benefits including a Bluetooth speaker for connecting to relaxing music and podcasts, a wake-up mode with gentle dawn-inspired light and soft sound, plus easy gesture control to switch on and off.